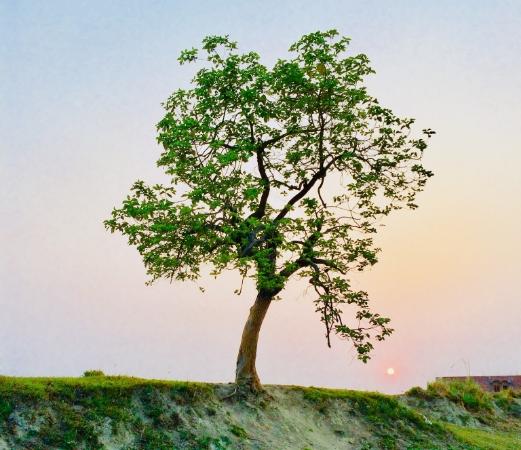 Welcome
Arnold's is a family owned and managed business with branches in High Wycombe, Gerrards Cross, Beaconsfield, Marlow and Slough.
With our experience spanning six generations, it is our aim to provide a caring service at a difficult time.
Our staff are available on a 24-hour basis every day throughout the year and may be called at any time, day or night.
Providing a caring service at a difficult time
Whether your choice is for burial or cremation either locally or at a distance, we are able to make all necessary arrangements on your behalf. From our extensive choice of coffins and other services you will be able to select everything suitable to your needs and within your means.
Services
A family death can often be a great shock and relatives are faced with making many decisions regarding funeral arrangements in addition to other practical matters which, of necessity, require immediate attention. 
Traditional, Alternative & Green Funerals ~ Pre-Payment Plans ~ Stonemasonry ~ Floristry
Local Direct Cremation Service Available
Make a donation
Give a donation in the memory of your loved ones.
Many bereaved families wish to invite donations in favour of a nominated charity.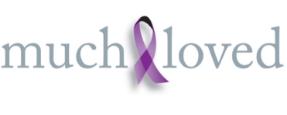 We are a member of the National Association of Funeral Directors; promoting high standards of care and ensuring you have the information need to make an informed decision when arranging a funeral.

TestimonialS
It is our aim to provide a caring service at a difficult time, see how we've helped others…
Taj Phagura
Hayley Culverwell and the team from Arnold Funeral Service were absolutely exceptional while taking care of my sister-in-law's funeral. From the very first call, Isobel impressed us with her communication and responsiveness. In our initial meeting our Funeral Director, Hayley Culverwell, quickly gained our trust and we left feeling confident that she and Arnolds would be able to deliver the service we wanted after we had been let down by another provider. Hayley dealt with us professionally and empathetically from start to finish, nothing was too much trouble. On the day, she perfectly executed our plan for the service and ensured it all went smoothly, especially taking into account all the religious requirements that we needed to fulfil and she was incredibly respectful while doing so. We were also impressed with the new modern facilities at the Flackwell Heath branch. Thank you to Hayley and the Arnolds team for supporting us so exceptionally.
Sheila Killick
Extremely professional and efficient funeral directors. We dealt with Jack Kenyon from our initial enquiry until the day of the funeral and he could not have been more helpful. Thank you Jack and thank you to your team.
Gill Perceval
From the start we felt looked after and we had the confidence to know that Mum was also being cared for. We were guided through the process and respectfully allowed time to consider our decisions. Donna, Jill, Daniel and Ollie offered us a professional, empathic service of care each step of the way as we walked the road for Mum to rest.
Thank you.
Linda Madge
From start to finish Arnold's were outstanding. Everything was dealt with in one go, even the ordering of flowers. Helen from the Slough office was so helpful with prompt replies to emails and queries. The men on the day were so helpful and attentive. I would highly recommend Arnold's to anyone.
Michael Jones
Arnold, Marlow handled the funeral arrangements for my Mother impeccably. My sister and I can only express our thanks for their sensitive and superb service. Our special thanks go to Tommy for whom nothing was too much trouble.
Emma Wake
Outstanding care and kindness. Made a difficult time a bit easier, we were so happy with every part of the service we got at Arnold's. Thank you so much.
Elaine Bellamy
Thank you very much for looking after us all – you showed compassion when we most needed it and everything was handled so respectfully. I felt comforted that my Mum's (Mary Daley) last resting place was at Arnold's.Thank you to Matthew – you were amazing!
The Thomas Family
Arnolds are an extremely professional company showing us care and commitment from the start.
What is the most difficult time in your life was handled with such love and compassion. We had the pleasure of Lizzie looking after us, she got to know each one of our family and looked after my Dad with such care and love from the Beginning to the funeral. Lizzie is a credit to Arnolds, we were very pleased to have had her by our side. Thank you, The Thomas Family xxx
Doug Swadling
Today Jack performed my late mother's internment and, even amidst all of the chaos that surrounds us, he showed utter professionalism and dedication and is a credit to his profession. Never an easy day, he helped me through with courtesy and dignity and for this I will be forever grateful.
This date was very important to meet and he didn't hesitate. I cannot recommend him and his fellow workers highly enough.
Chris Harvey
I just thought I must send this review to give our sincere thanks for the extremely professional service that you operated for us in handling my step father's funeral.
Daniel the day was perfect nothing was too much trouble and my sister and I are very grateful, if anybody is looking for a high standard of service Arnolds is definitely the right choice.